Part 2: His Birth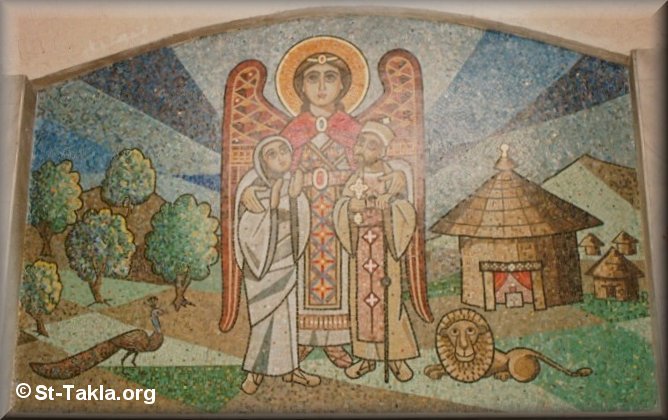 On the 24th of Kiahk, "Sarah" gave birth to a beautiful son and called him "The happiness of Sehioun", or " The happiness of the churches". There were many miracles done by him; like when he talked when he was only 3 days old. He was baptized on his 40th day.
After a year and a half, there was a terrible famine that his parents couldn't make the following feast for Michael the Archangel. One day, the mother was praying to God so that she could do anything for the feast of the Archangel. While she was carrying her baby, he wiped her tears and pointed to the kitchen where some flour in a plate were present. He put his hands in the flour and it poured and poured, that the mother gathered every container she had in the house. And the same happened with the ghee, oil and honey. This was on the 12th of Baramhat.
God also gave him the gift of studying the psalms and the Holy Bible.
1- His Family | 2- His Birth | 3- His Deaconism | 4- His Priesthood | 5- His Monasticism | 6- His Death
©
st-takla.org
:
Saint Takla Haymanout Website:
General Portal for the
Coptic Orthodox Church
Faith, Egypt
/ Contact us: WhatsApp: 00201287627004
/
Bible | Daily Readings | Agbeya | Books | Lyrics | Gallery | Media | Links | Contact us
https://st-takla.org/Story-2.html