We have eight priests, three of them are serving in other churches now.. They are (arranged in historical order):

1- Fr. Takla Labib Kelada
2- Fr. Arsanious Aziz
3- Fr. Angelos Mikhael
4- Fr. Kirellos Kolta Al-Kommos
5- Fr. Angelos Fathy Azer
6- Fr. Takla William Said
7- Fr. Flimon Soubhy Galoue
8- Fr. Karas Ibrahim Shafik Al-Gazzar
9- Fr. Raphael Fekry Abdou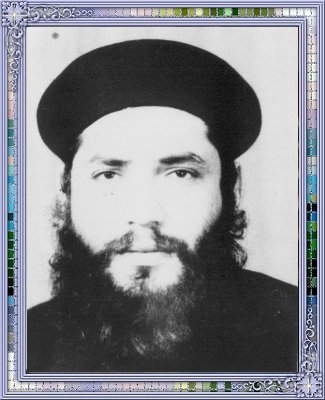 Date of birth
Saturday, 11th December, 1943
Name of Birth

Nabil Labib

Place of Birth
El-Zeitoon, Cairo, Egypt
Date Ordained
Wednesday, 20th August, 1969
By Whom

His Grace Bishop Maximos

Graduation

Faculty of Science

He Served Before In
Saint Takla Church - Alexandria, Egypt
He is Now Serving In
Saint George Church - El-Hadara,
Alexandria, Egypt

Other photos for Father Arsanious Aziz
* Fr. Arsanious' sermons


Hegomen Fr. ANGELOS MIKHAEL SAAD

Date of birth
Sunday, 29th January, 1950
Name of Birth
Philip Mikahil
Place of Birth
El-Behera, Egypt
Date Ordained
Sunday, 3rd September, 1978
By Whom
His Holiness Pope Shenouda III
Graduation

Faculty of Medicine - Alexandria University

He Served Before In
Saint Takla Church - Alexandria, Egypt
He is Now Serving In
Virgin Mary & St. Athanasius Church -
Mississauga - Canada
Other photos for Father Angelos Mikhael

Hegomen Fr. KIRELLOS KOLTA AL-KOMMOS
Date of Birth

Wednesday,

10th January, 1945
Name of Birth
Sabry Kolta Al Kommos
Place of Birth
Souhag, Egypt
Date Ordained
Sunday, 1st March, 1987
By Whom
His Holiness Pope Shenoda III
Hegomen Ordination
Sunday, 6th May, 2007
Graduation
Bachelor of Commerce,
Accounting Dept.
He Served Before In
Saint Takla Church - Alexandria, Egypt
He is Now Serving In
Saint Takla Church - Alexandria, Egypt
Other photos for Father Kirellos Kolta

Date of birth
Friday, 28th December, 1951
Name of Birth
Fawzy Fathy
Place of Birth
Date Ordained
Sunday, 16th December, 1984
By Whom
His Holiness Pope Shinouda III
Hegomen Ordination
September 27, 2012
Graduation
Faculty of Commerce -
Accounting Dept.
He Served Before In
Archangel Michael - Ghorbal - Alexandria - Egypt
He is Now Serving In
Saint Takla Church - Alexandria, Egypt
Other
- Serves at the Central Commission for serving the sick and the poor, at the Alexandria Coptic Priests Council, early 2012.

- Member of the Alexandria Coptic Priests Council: May 7, 2012.

- General coordinator for the childhood period, at the annual Karaza Festival, starting from 2006.
Other photos for Father Angelos Fathy
| | |
| --- | --- |
| Date of birth | Thursday, 9th April, 1964 |
| Name of Birth | Samy William |
| Place of Birth | El-Areesh, Sinai, Egypt |
| Date Ordained | Friday, 16th June, 1995 |
| By Whom | |
| Graduation | Bachelor of Civil Engeneering |
| He Served Before In | |
| He is Now Serving In | |
Other photos for Father Takla William

Father FLIMON SOUBHY GALOUE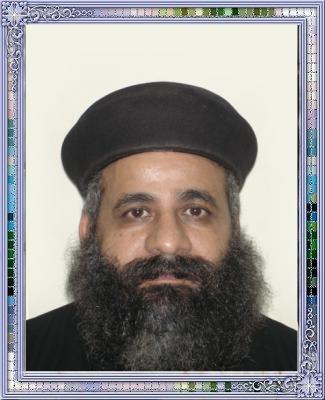 | | |
| --- | --- |
| Date of birth | Saturday, 17th March, 1956 |
| Name of Birth | Youssef Sobhy |
| Place of Birth | |
| Date Ordained | Sunday, 21st December, 2003 |
| By Whom | |
| Graduation | Bachelor of Commerce |
| He Served Before In | |
| He is Now Serving In | |
Other photos for Father Flimon Soubhy

Father KARAS IBRAHIM SHAFIK EL-GAZZAR


Date of birth

Thursday, 16th January, 1964

Name of Birth

Emad Ibrahim

Place of Birth

Date Ordained

Sunday, 21st December, 2003

By Whom

Graduation

Bachelor of Medicine & Surgery + Diploma
in children's Medicine

He Served Before In

He is Now Serving In
Other photos for Father Karas Ibrahim

Father RAPHAEL FEKRY ABDOU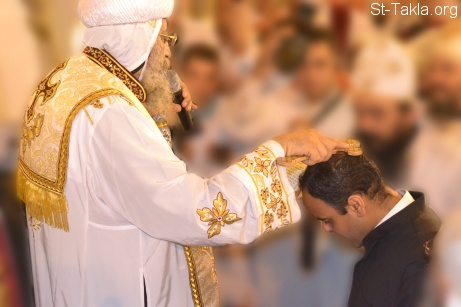 | | |
| --- | --- |
| Name of Birth | Karim Fekry Abdou |
| Date Ordained | Saturday, 9th November, 2013 |
| By Whom | His Holiness Pope Tawadros II |
| He Served Before In | |
| He is Now Serving In | |




Like & share St-Takla.org
---
© Saint Takla Haymanout Website: Coptic Orthodox Church - Alexandria, Egypt / URL:
https://st-takla.org
/ Contact us at